work was dead today....well kinda...i mean we had alot of people in and out but money flow wasnt as equal. hit up shoprite afterwards and got some food for the week. hardcore dieting commences....vegetarian atkins...so hard lol. im about to make some veggies since all i had today was peanut butter and a salad. tomorrow im off..and i have to clean..do laundry and go shopping. wednesday i get to see nicole and its been forever.im excited. i dunno whether i should wait and pay my cable bill next pay or do it now....since its not due to the 20th. if i wait now ill have 50 extra bucks to spend. hmm.
Anyhow....photos of what the mail brought me.....
My Zombie/Godsmack tickets....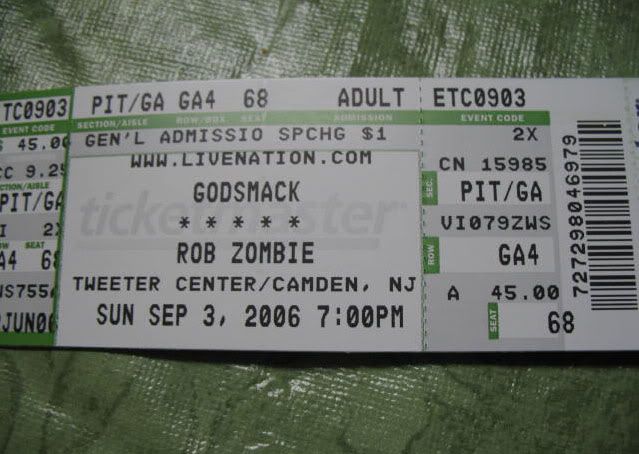 Total Skull shirts / Sticker (not pictured)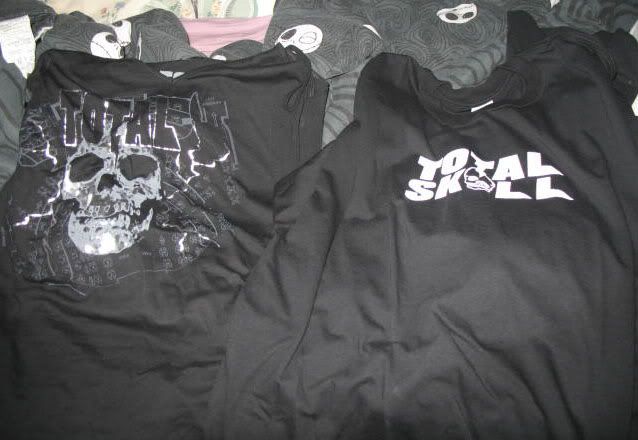 I LOVE this...it's so soft and awesome in person!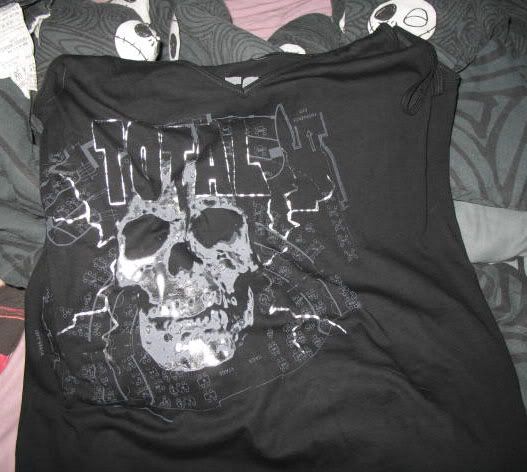 and a pic of the poster i won....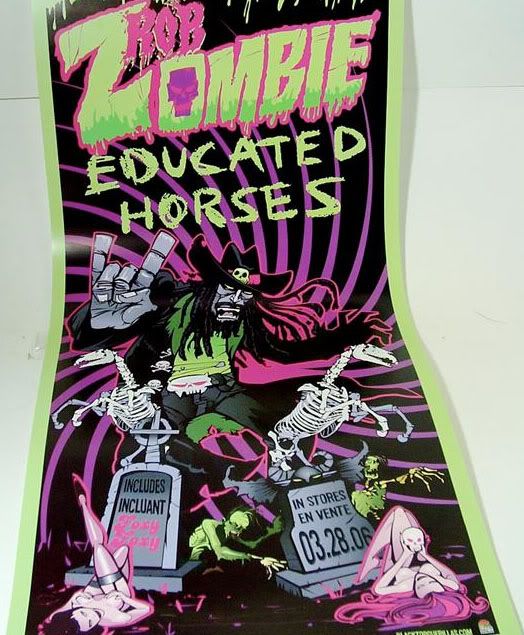 I have to keep peeing and it's annoying.I'm also really cold right now.
the whole leftside of my face is swollen and my jaw hurts pretty bad...not to mention the tooth still....i'm getting ready to leave for the dentist...had to take all my mouth piercings out....lol.i look weird.